Zurich South GWS now a full-fledged local congregation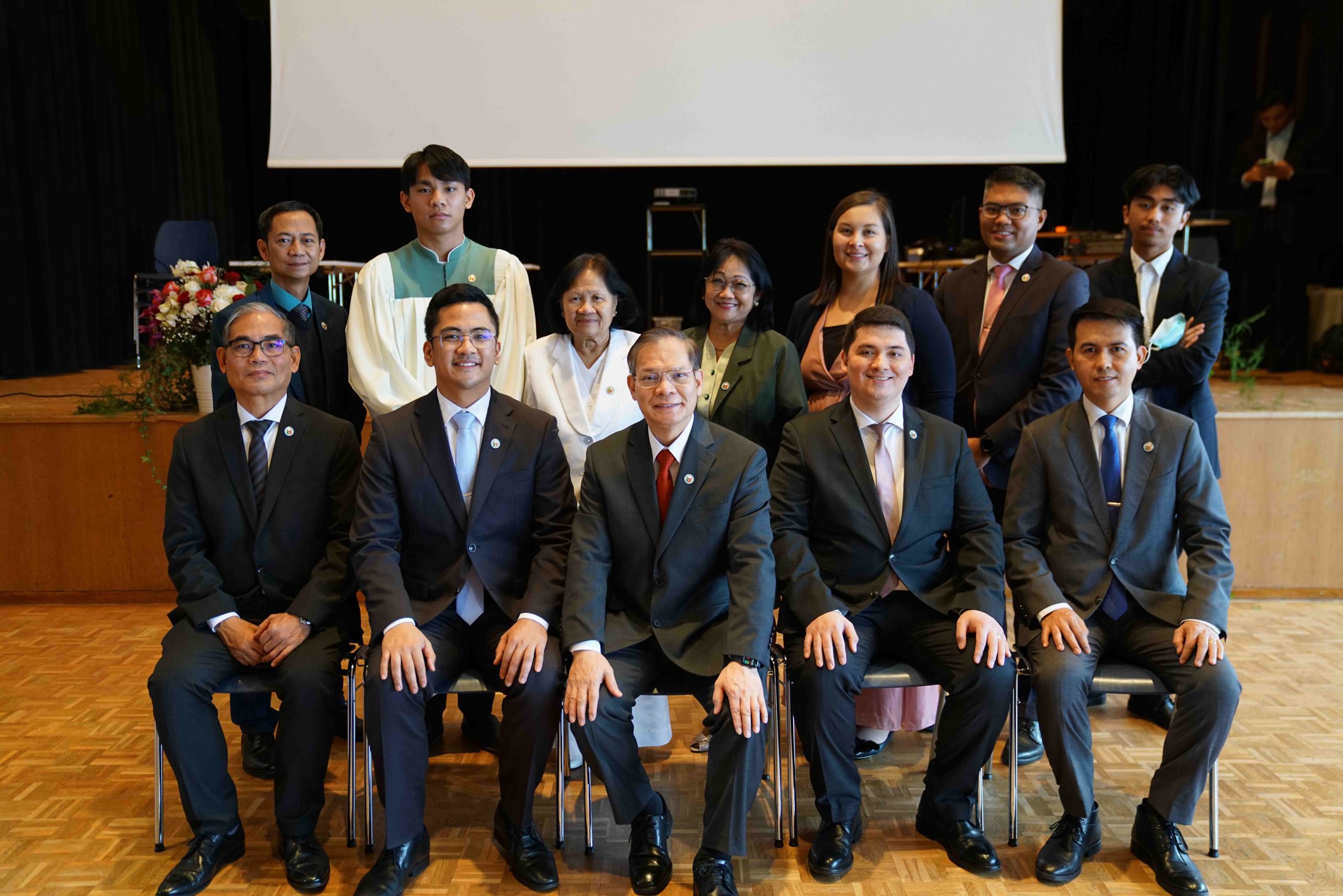 By EDNA ESTABILLO and RONNIE H. MUTYA
Date Posted: January 10, 2023
With the approval of the Church Administration, the Zurich South Group Worship Service (GWS) in the Central Europe Ecclesiastical District was recently elevated to a full-fledged local congregation status.
Now known as the Zurich South Local Congregation, its members gathered in a rented hall at Gemeindesaal Nassenmatt Lielistrasse 16, 8904 Aesch, Switzerland held on December 18, 2022 for its inaugural worship service, at the same time their Year-end Thanksgiving. They were joined by other brethren from the Zurich Congregation, as well as the neighboring GWS in St. Gallen, Luzern, and Bern.
Brother Ricardo Adalla, district supervising minister, officiated at the holy gathering. He reminded the brethren, through the Holy Scriptures, to be grateful to God for He continues to outpour blessings upon the Church, one of which is the elevation of their congregation.
Afterwards, he administered the oath-taking of officers who comprised the local leadership.
"This is another manifestation of God's love for the brethren here," said Brother Jed Caalim, the resident ministerial worker. "We thank God for giving us this great blessing which truly strengthens us in the faith. No matter what the situation in life may be, God does not forsake His nation. He continuously bestows blessings and victories to the Church."
Subsequent gatherings of the local congregation will be held at a rented hall in Schaffhauserstrasse 121 8302 Kloten, Switzerland. — With reports from INC News Section