Robert Tapales
My 95th Anniversary Experience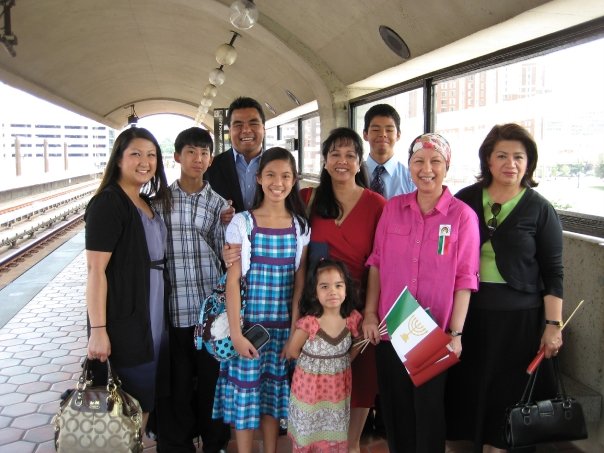 It was July 27th, 2009, and I still remember walking into the Convention Center in Washington, D.C., and the first thing I noticed were all of the familiar faces amongst the thousands of people that were milling around in the lobby. The church that I had now been a member of for nearly 20 years was celebrating the 95th anniversary of its re-emergence, in a country that was nearly 8,500 miles away.
When I became a member of the Church of Christ in New York in 1989 there was only a single district, the Eastern Seaboard, that spanned from Toronto, Canada, to Miami, Florida. Now there are  four distinct  Districts on the east coast, made up of over 150 local congregations that extend well into South America. The 95th anniversary was a worldwide celebration, and for the first time I realized that despite how global the church had become we were all still members of one very large family, and this was one of the biggest family reunions I could have ever imagined. It had been two decades since I had seen some of these brethren. I ran into a couple that were baptized with me 20 years ago, and it was amazing to see how far we had all grown in our membership —  not only remaining in the Church but taking on the calling as officers and leaders in our respective congregations and districts.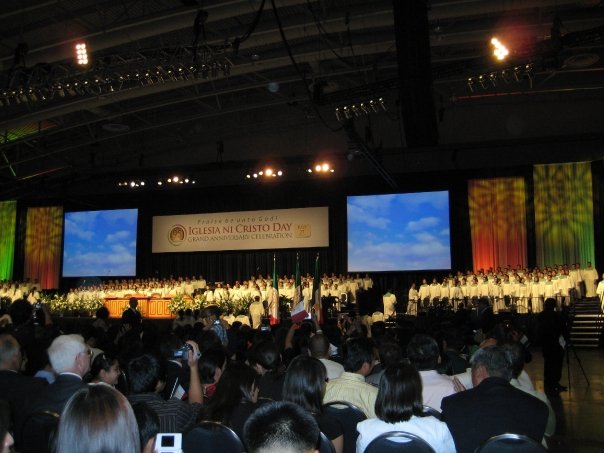 <—About 500 choir members were on stage for the East Coast celebration of the 95th Anniversary.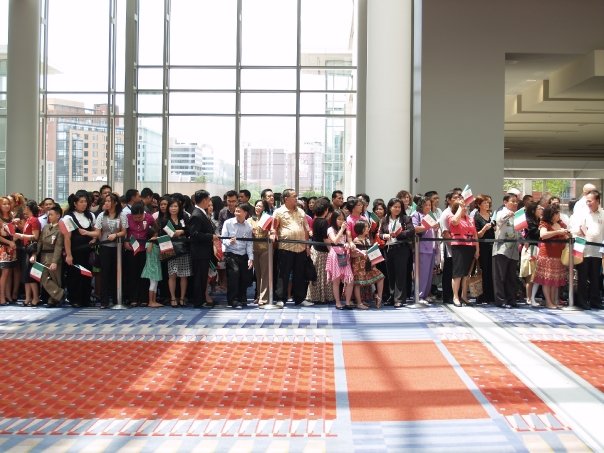 I was in awe listening to the message that was being taught, all the while fascinated by the backdrop of the nearly 500 choir members that surrounded the stage. Seeing the personal messages from the various heads of state on screen including the President of the United States reinforced for me how truly special this Church is. The hours flew by and soon we found ourselves gathering back in the lobby sharing our most memorable moments while waiting for the fleet of buses to take us all back to our hotels.
Members of the Church of Christ all over the East Coast lined up to enter the Convention Center.—>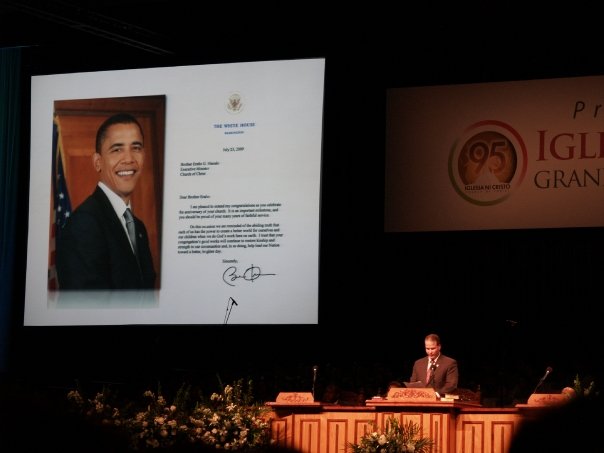 Reconnecting with old friends and meeting new lifelong friends was definitely a major part of this landmark event; what I couldn't help but imagine was, Will it be like this for us in the church when it comes time to meet again in the holy city? I can only pray that we all remain, continue to grow in our faith and so that way we can all finish our race for the greatest reunion of all time.
A message from President Barack Obama.—>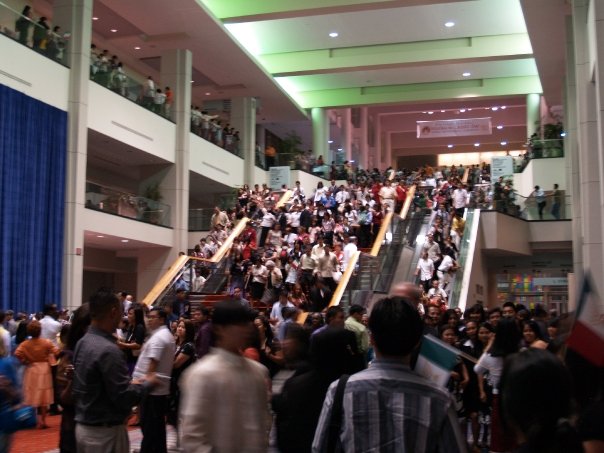 East Coast attendees of the 95th Anniversary celebration pouring in.
---